Zazzle Recipe Binder Contest
I like to enter in small contests every once in while because I get to practice my Photoshop skills while I watch kiddos. Maybe, someday I'll be ready to head back into the work force.
While I'm not likely to win this contest, if you get a chance, I'd like to request that you click on the link below and rate my binder (positively, I hope!). By doing so, it makes my design a little more visible in the Zazzle community and a little more likely to win and sell.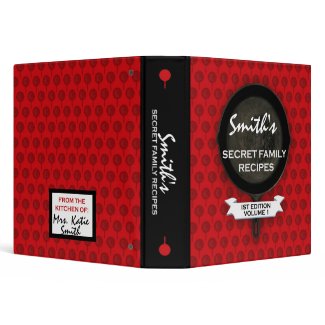 zazzleaveryrecipecontest2009
by
WITTYDESIGNZ
Shop the
t-shirts
section of zazzle
I haven't made a lot of money on Zazzle but it has been a nice little distraction. My most popular item is the "I survived the Swine Flu Pandemic of 2009." I have sold about 10 of those. I'm scratching my head though. People like that shirt but don't care for my "Pubix" shirt? Really? OK, I admit, it is tasteless but it's still pretty funny.
Labels: zazzle, zazzleaveryrecipecontest2009